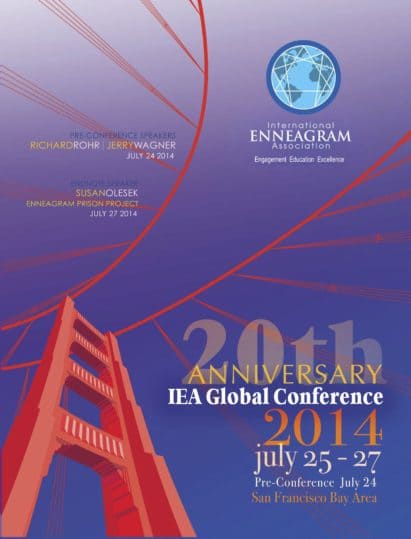 The Holy Ideas of the Enneagram are in service to the lessening of suffering and the recovery of our true nature through remembering our Essence qualities. The Holy Ideas remind us of who we truly are beyond our attachments and identification with the construct of the egoic mind. As we observe our attachments and defense of the ego we become aware of the ways that we suffer from clinging to the dualistic, fixated patterns of type. Holy Perfection, Holy Will, Holy Law, Holy Origin, Holy Omniscience, Holy Faith, Holy Plan, Holy Truth and Holy Love are cornerstones of the mystical tradition that cuts across all boundaries and dogma to reveal what is Real.
The presentation will include remarks on the individual Holy ideas, the Law of One (non-dual perception), the Law of Three (duality and reconciling), application of the Holy Ideas in daily life and compassion for the self. Poetry from Rumi, Sri Chinmoy, Thich Nhat Hanh, The Tao Te Ching and scripture from Matthew and Luke will be used to illustrate specific Holy Ideas. Attendees will be encouraged to share their experience of the Holy Ideas, ask questions and to participate in a journaling exercise on suffering.
Ron Esposito
2014
2014 IEA Global Conference
San Francisco Bay Area, California, USA
The following content is accessible for members only, please sign in.
DO log in with the personal email address for your IEA member account.
DO NOT log in with an email address for an Accredited Enneagram School (AES) accounts or Accredited Training Program (ATP).

AESs and ATPs no longer have separate accounts.

Instead, log in with the sponsor's IEA member account in order to make changes.
If you believe this is an error, try signing out and signing in again.