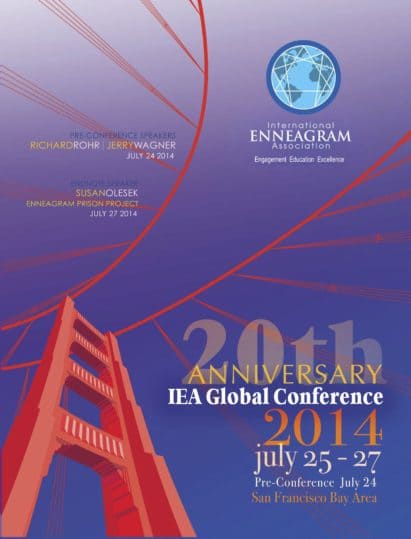 Each Enneagram space has it own internal conflict that, if resolved, would lead to transformation. In this session participants will have the opportunity to discover and explore their own internal conflict. Once found, they will learn a simple yet profound NLP technique to work with and bring together the different parts of the conflict. What emerges is something that contains the best of each and yet is greater than the parts. This gentle process works with the best intention that we have for ourselves and so allows us to get in touch with the deepest and wisest parts. This session, led by Peter McNab, INLPTA Master Trainer, who has worked with NLP for nearly thirty years, will include a description of the process, a demonstration of the process, and an opportunity to work in pairs and experience the process.
Peter McNab
2014
2014 IEA Global Conference
San Francisco Bay Area, California, USA
The following content is accessible for members only, please sign in.
DO log in with the personal email address for your IEA member account.
DO NOT log in with an email address for an Accredited Enneagram School (AES) accounts or Accredited Training Program (ATP).

AESs and ATPs no longer have separate accounts.

Instead, log in with the sponsor's IEA member account in order to make changes.
If you believe this is an error, try signing out and signing in again.