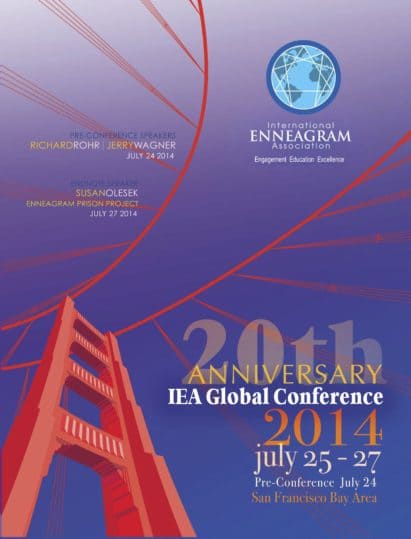 An examination of the breakthroughs that the Enneagram encourages and empowers at the spiritual, psychological, and cultural levels…
"…one reason I have valued and taught the Enneagram for almost forty years. Like few other spiritual tools, it illustrates this transformational truth. Once you see that your "sin" and your gift are two sides of the same coin, you can never forget it. It preserves religion from any arrogance and denial. The only people who do not believe that the Enneagram is true are those who do not understand or have never used it well." (Falling Upward, pg 61.2011)
Join in for a lively presentation on the Enneagram as a spiritual tool.
Fr. Richard Rohr is a globally recognized ecumenical teacher bearing witness to the universal awakening within Christian mysticism and the Perennial Tradition. He is a Franciscan priest of the New Mexico Province and founder of the Center for Action and Contemplation
(CAC) in Albuquerque, New Mexico. Fr. Richard's teaching is grounded in the Franciscan alternative orthodoxy–practices of contemplation and lived kenosis (self-emptying), expressing itself in radical compassion, particularly for the socially marginalized.
Fr. Richard is the author of numerous books, including Everything Belongs, Adam's Return, The Naked Now, Breathing Under Water, Falling Upward, and Immortal Diamond: The Search for Our True Self.
CAC is home to the Rohr Institute where Fr. Richard is academic Dean of the Living School for Action and Contemplation. Drawing upon Christianity's place within the Perennial Tradition, the mission of the Rohr Institute is to produce compassionate and powerfully learned individuals who will work for positive change in the world based on awareness of our common union with God and all beings.
Richard Rohr
2014
2014 IEA Global Conference
San Francisco Bay Area, California, USA
The following content is accessible for members only, please sign in.
DO log in with the personal email address for your IEA member account.
DO NOT log in with an email address for an Accredited Enneagram School (AES) accounts or Accredited Training Program (ATP).

AESs and ATPs no longer have separate accounts.

Instead, log in with the sponsor's IEA member account in order to make changes.
If you believe this is an error, try signing out and signing in again.