Enneagram Perspective Circles:  Mining More of our Inner Gold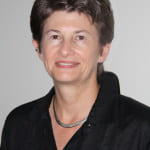 with Sandra Smith, M. Div., Certified Narrative Tradition Teacher
This unique and advanced workshop creates a space to grasp more fully the complexity and dynamics of the Enneagram by mining the inner wisdom of the resource points. Too often, we refer to our Enneagram type in limiting ways, denying the movement and dance with the resource points that expand and deepen who it is we believe ourselves to be.
Based on the Quaker Clearness Committee process of discernment though questions and silence, the Enneagram Perspective Circle allows participants to experience the perspectives of their resource points (wings and connecting lines) as they consider a particular problem for discernment.
Additionally, participants will explore their midwife, the virtue of the stress point that facilitates the arising of their own virtue.
Email: [email protected]
Website:  AlchemyWorksEvents.com