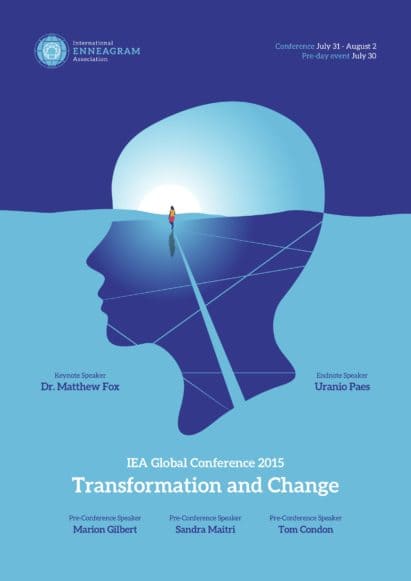 Did you know The Twelve Steps to Recovery are often viewed as a process to balance our instinctual drives? Yes, they even suggest the conflicts in our lives are created by what they describe as "Self Will Run Riot." The Steps guide us through a process to specifically identify both how and why our instincts became distorted. A solution to regain and sustain a healthy relationship with our instincts is suggested and referred to as "Being Restored to Sanity."
The Enneagram Approach(TM) to Recovery integrates the suggested methodology of The Twelve Steps into the framework of the Three Centers of Intelligence. The result is a fresh perspective of a powerful process to transform our instinctual drives and sustain our Presence. Participants will have the opportunity to explore this process and will take away practical tools to Recover the Essence of their True Nature. All levels of experience are welcome to join in!
Anne Geary
2015
2015 IEA Global Conference
San Francisco Bay Area, California, USA
The following content is accessible for members only, please sign in.
DO log in with the personal email address for your IEA member account.
DO NOT log in with an email address for an Accredited Enneagram School (AES) accounts or Accredited Training Program (ATP).

AESs and ATPs no longer have separate accounts.

Instead, log in with the sponsor's IEA member account in order to make changes.
If you believe this is an error, try signing out and signing in again.