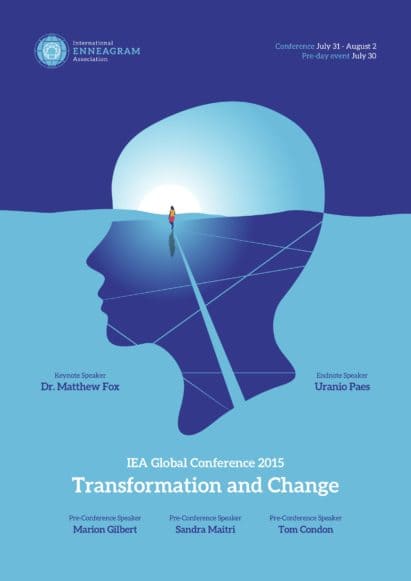 In this interactive workshop we will explore the following questions: What do we actually mean when we talk about presence? What are the many ways we can define this? What does it mean to be Conscious? Awake? Does this look differently depending on Enneagram type and level of consciousness? Does culture impact presence? How do times, places, problems and circumstances influence our understanding of Presence?
We have found that people define and describe presence very differently, depending on cultural factors, Enneagram Type and Levels of Consciousness (Spiral Dynamics). The deepening of a Presence practice can create a large amount of internal and external turmoil or can be managed smoothly, depending on whether one's external life conditions support the internal changes.
We will look at how each type transforms from each Level of Consciousness. Participants will examine their own relationship with transformation, change, order and chaos, as well as their readiness for change and the states involved in any type of change (alpha, beta, delta and gamma factors). We will also discuss the differences between horizontal and vertical change in the evolution of Presence.
Deborah Ooten
Beth O'Hara
2015
2015 IEA Global Conference
San Francisco Bay Area, California, USA
The following content is accessible for members only, please sign in.
DO log in with the personal email address for your IEA member account.
DO NOT log in with an email address for an Accredited Enneagram School (AES) accounts or Accredited Training Program (ATP).

AESs and ATPs no longer have separate accounts.

Instead, log in with the sponsor's IEA member account in order to make changes.
If you believe this is an error, try signing out and signing in again.