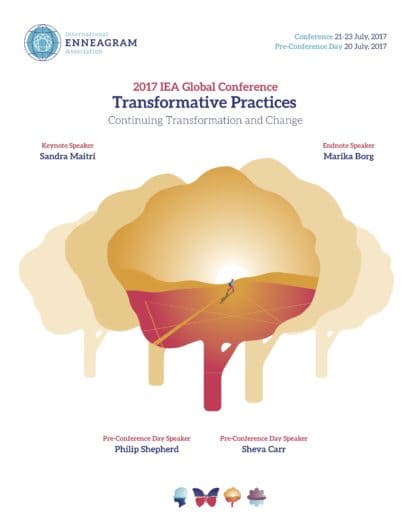 There are some predictable work-related behavioral patterns, or derailers, that tend to undermine the performance of each of the types. These derailers occur when the stress and challenges of work interact with a thinking pattern and an emotional need. This interaction results in a pattern of behavior that may not seem like a problem to the individual but it derails their performance. This session will provide a map of derailers for each type, together with a process to work with them in a type-specific way.
During the first part, participants will learn some of the derailers of each type, through an interactive group experience, applying this understanding on themselves and other people. The second part of the session will address the transformation of those behaviors into more effective ones, understanding how there is a particular logic in the distortion of emotion, cognition and behavior for each type, and learning how to remove the obstacles for change. People will leave the session with a practical tool to identify those derailers that hinder our perfor-mance, and with a concrete process to transform those behaviors into more effective ones, for themselves and their clients.
Maria Jose Munita
2017
2017 IEA Global Conference
San Antonio, Texas, USA
The following content is accessible for members only, please sign in.
DO log in with the personal email address for your IEA member account.
DO NOT log in with an email address for an Accredited Enneagram School (AES) accounts or Accredited Training Program (ATP).

AESs and ATPs no longer have separate accounts.

Instead, log in with the sponsor's IEA member account in order to make changes.
If you believe this is an error, try signing out and signing in again.