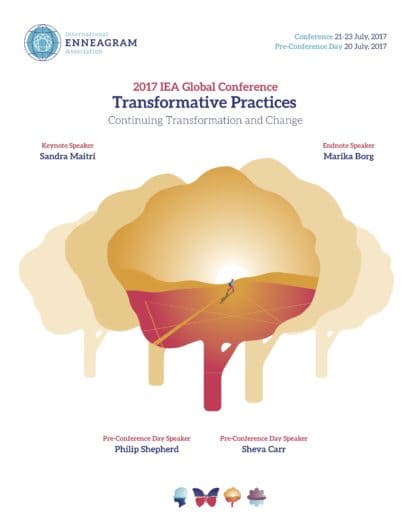 This session is a unique opportunity to integrate all the information and practices shared during the Conference. Terry will begin with a brief overview of the use of the Enneagram as a transformative tool emphasizing the importance of practices and methods in the arenas of psychology, spirituality, and somatic work. Consciously working with these methods and practices, together with the wisdom inherent in the Enneagram map, can lead to a more embodied and integrated life. Participants will gather in small groups by interest area to share their experience of the conference and how to incorporate it into their work and relationships. Finally, we will hear from a panel of representatives from each interest area to weave an overall perspective on our collective transformational process.
Terry Saracino
2017
2017 IEA Global Conference
San Antonio, Texas, USA
The following content is accessible for members only, please sign in.