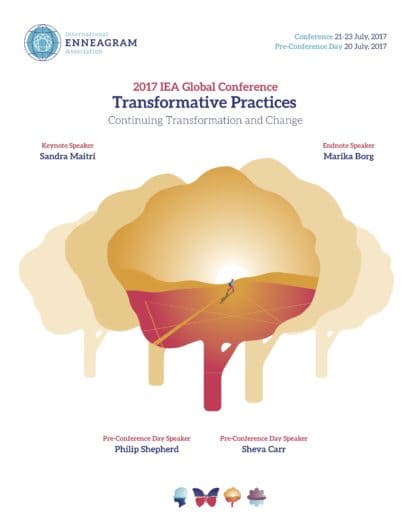 Conflict is the inevitable consequence of personality. Each of us has a unique perspective that develops from the interaction of our genetic traits and our life experience. We learn to think, solve problems and communicate in a fashion that produces apparent results. But, the results can also produce conflict and hostility in others. This seminar presents an innovative approach to conflictresolution, based on ground-breaking research at Harvard Law School, and combines this negotiation strategy with the insights of Claudio Naranjo's avoidance-defense. Participants will experiment with the approach of making one's adversary an ally in mutual problem-solving – a creative search for multiple options based on an understanding of personality style. Many strategies for negotiation are bargaining and compromise. That entails surrendering items of value. We leave the table with a sense of loss being "taken advantage of." A lasting settlement is not possible. Using the insights of the Enneagram, participants will investigate methods to improve the quality of working relationships. This is a center-based approach, based on the work of Wilhelm Reich (Freud's colleague) and Charles Kelly. Participants will use the theory of body armor as a tool to understand the instinctual basis of our disagreements. We will practice approaches to improving communication – even with most difficult people.
Patrick O'Leary
2017
2017 IEA Global Conference
San Antonio, Texas, USA
The following content is accessible for members only, please sign in.
DO log in with the personal email address for your IEA member account.
DO NOT log in with an email address for an Accredited Enneagram School (AES) accounts or Accredited Training Program (ATP).

AESs and ATPs no longer have separate accounts.

Instead, log in with the sponsor's IEA member account in order to make changes.
If you believe this is an error, try signing out and signing in again.