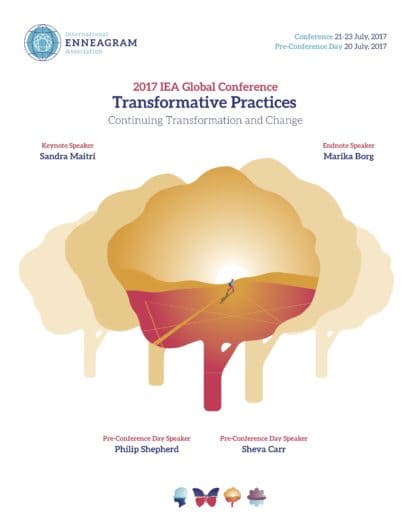 Many people have experienced how knowledge of the Enneagram can be helpful at work and in leadership, but few understand how to apply knowledge of the three instinctual biases to the same topics. Truly understanding the instinctual biases can be just as important as understanding the nine Enneatypes–if not more so.
The program will begin with an overview of the three instinctual domains using language and concepts that are business-friendly and rooted in modern science without losing their depth and subtlety. Attendees will be given tips for clearly identifying their (or their clients') dominant instinctual biases, the order in which the three biases express themselves (the so-called "instinctual stack"), and how that stack shapes leadership and work performance. Participants will receive guidance for effective strategies in each of these domains, along with concrete "how-to" tips they can apply either in their own lives or in their work with others. They will discover tools for addressing blinds spots and turning weaknesses into strengths.
Participants will leave with useful skills related to each instinctual domain that they can put to immediate use ei-ther as a leader, as an advisor to leaders, or as someone simply seeking a more effective and satisfying life.
Mario Sikora
2017
2017 IEA Global Conference
San Antonio, Texas, USA
The following content is accessible for members only, please sign in.
DO log in with the personal email address for your IEA member account.
DO NOT log in with an email address for an Accredited Enneagram School (AES) accounts or Accredited Training Program (ATP).

AESs and ATPs no longer have separate accounts.

Instead, log in with the sponsor's IEA member account in order to make changes.
If you believe this is an error, try signing out and signing in again.