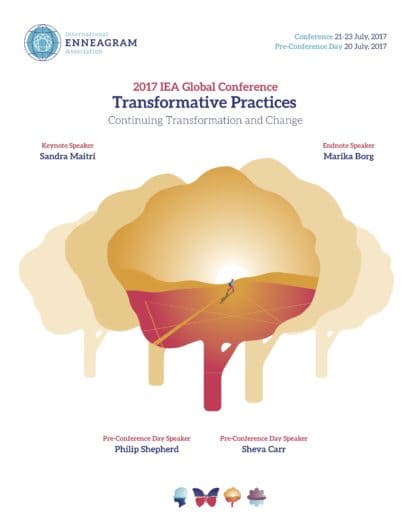 Keats called poetry a "remembrance," Faust a "distillation," and Wordsworth a "preservation" of everything which humanity loves, works for, and hopes to maintain. In other words, poetry touches all Three Centers of Human Intelligence: Body, Heart, and Mind. Engaging with a poem can awaken the reader to a new awareness, acutely felt, in his or her deepest place of knowing. The Enneagram is also a distillation and indeed also a preservation of everything which humanity loves, works for, and hopes to maintain: our actions, our feelings, and our thoughts. In this session we will engage with a variety of great poems from poets across time and culture as we tap into the extraordinary capacity of a poem to invite us, remind us, prod us, and at times startle us into awakening to our essential gifts, as well as warning us of the pitfalls of our personality. We'll explore experientially through individual and group exercises and have a chance to play with impactful words as we each try on being `a poet for the moment.' You will gain a sharpened clarity of mind, a heartfelt caress of beauty, and a renewed instinctive grounding – each a tremendous support for the transformative journey.
Karen Van Zino
2017
2017 IEA Global Conference
San Antonio, Texas, USA
The following content is accessible for members only, please sign in.
DO log in with the personal email address for your IEA member account.
DO NOT log in with an email address for an Accredited Enneagram School (AES) accounts or Accredited Training Program (ATP).

AESs and ATPs no longer have separate accounts.

Instead, log in with the sponsor's IEA member account in order to make changes.
If you believe this is an error, try signing out and signing in again.