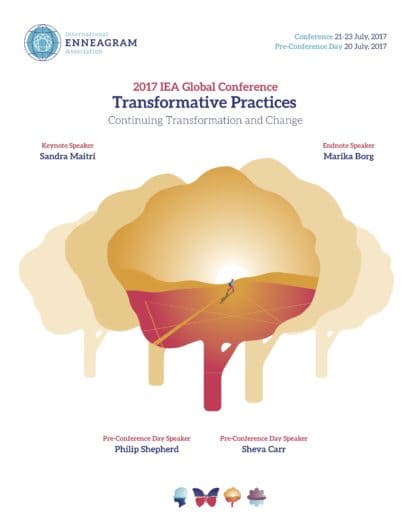 The purpose of this presentation is to explore the relationship between the Enneagram, the Instinctual Types and Intimacy. A survey was designed to investigate the manner in which the three instinctual drives influence and affect how each of the nine Enneagram Types form, develop, and maintain intimate bonds.
The theory of the Instinctual Drives is that they result from the basic passion of the Enneagram Type being overly influenced by three variations in the life-force energy that are instinctual to us all (Self-Preserving, Social, and Sexual or One to One). The assertion is that the ruling passion of the Enneagram Type (anger, pride, vanity, envy, avarice, fear, gluttony, lust or sloth) is colored, or skewed by the influence of the dominant instinct and shapes the manner in which we create bonds of intimacy.
This presentation will focus the 1998 findings as well as thousands of current findings. The unexpected findings were both validating and intriguing. In addition, the non-empirical research proved to be highly informative as it was written by the nine types themselves.
In this presentation we will explore the research findings and work with the fears and desires of the three instincts by Enneagram type.
Katherine Chernick Fauvre
2017
2017 IEA Global Conference
San Antonio, Texas, USA
The following content is accessible for members only, please sign in.
DO log in with the personal email address for your IEA member account.
DO NOT log in with an email address for an Accredited Enneagram School (AES) accounts or Accredited Training Program (ATP).

AESs and ATPs no longer have separate accounts.

Instead, log in with the sponsor's IEA member account in order to make changes.
If you believe this is an error, try signing out and signing in again.