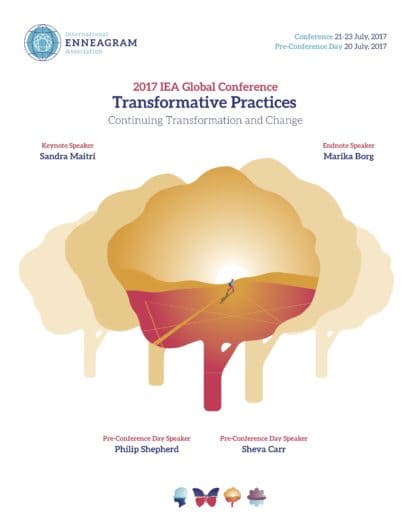 Have you ever thought, "Why do I do what I do?" When it comes to decision making – are you ruled by your heart, your head or your gut? All three play a factor, and one will dominate your personality and influence the way you view the world. Much has been presented around the Enneagram, but little has been presented to show the system in a more accessible form using easy English and info-graphics. For many, including corporations, the Enneagram is considered too complex, too text heavy, negative in its connotation, filled with psychological jargon. The WID Factor – Why I Do What I Do has taken the complex theories of Enneagram's personality types and translated them into an easy-to understand methodology which introduces a three-step practice to personal freedom. This practice helps you to recognize and further understand your path of purpose. Through a workshop style, using adult learning practices we will:
Overlay theory and practice so as to more deeply integrate self awareness;
Discover the WID Factor methodology;
Be introduced to and participate in the three step practice to freedom of choice; and
Reflect upon and state our own personal path of purpose.
Patrick Kayrooz
2017
2017 IEA Global Conference
San Antonio, Texas, USA
The following content is accessible for members only, please sign in.
DO log in with the personal email address for your IEA member account.
DO NOT log in with an email address for an Accredited Enneagram School (AES) accounts or Accredited Training Program (ATP).

AESs and ATPs no longer have separate accounts.

Instead, log in with the sponsor's IEA member account in order to make changes.
If you believe this is an error, try signing out and signing in again.