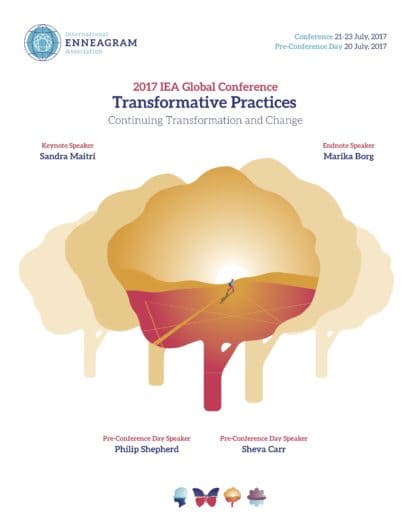 Albert Einstein said, "No problem can be solved from the same level of consciousness that created it." So how do we raise consciousness above the level of the problem? In this workshop, discover solutions from the head center of intelligence. Yes, real solutions emerge, for the pressing problems facing us on a personal, family, community and global basis.
The presenter has developed a method by which the Enneagram's wisdom is tapped in powerful ways in the present moment! Experience "The Living Enneagram" through a brief lecture, through videos of the system in action, and from interactive participation, as it raises consciousness, through the lenses of each type's Virtues and Holy Ideas.
If Einstein was indeed correct, then whatever our dilemma, if the wisdom of the Enneagram can raise conscious-ness above the level of the problem, then workable, heathy and conscious solutions inevitably arise. "The Living Enneagram" does just that. It is a replicable and applicable method for consciousness-raising in all problem areas. The workshop calls for volunteers interested in participating in live demonstration.
Joseph Howell
2017
2017 IEA Global Conference
San Antonio, Texas, USA
The following content is accessible for members only, please sign in.
DO log in with the personal email address for your IEA member account.
DO NOT log in with an email address for an Accredited Enneagram School (AES) accounts or Accredited Training Program (ATP).

AESs and ATPs no longer have separate accounts.

Instead, log in with the sponsor's IEA member account in order to make changes.
If you believe this is an error, try signing out and signing in again.