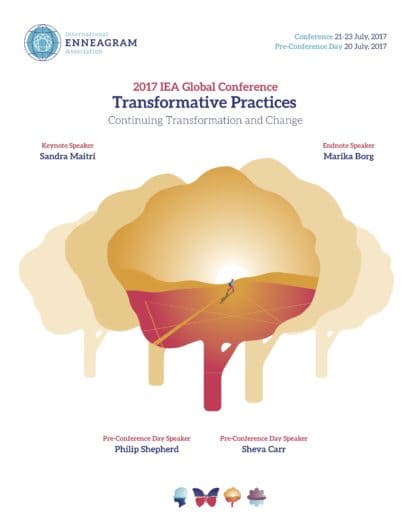 Inquiry is a powerful practice for diving deeper into what's actually here, the reality of the present moment. It is a practice that allows us to penetrate the Enneagram of personality so the type patterns, the Virtues and Holy Ideas all become accessible experientially, not just intellectually. Sandra Maitri will guide us through using Inquiry to access what lies beneath the surface of everyday life, the "virtual reality" where most people live. This capacity for opening up consciousness allows us to live in a fuller, richer, truer way.
Sandra Maitri has been a Diamond Approach teacher for 28 years. She leads groups in the San Francisco Bay Area and in the United Kingdom, and has a private practice in Marin County, California. In the early seventies, she was a student of Claudio Naranjo, MD, in his original SAT group along with Hameed Ali (A.H. Almaas), founder of the Diamond Approach. She has studied with various Eastern and Western spiritual and psychological teachers, focusing especially on Insight and Tibetan Buddhist meditation. She is the author of The Spiritual Dimension of the Enneagram: Nine Faces of the Soul, and The Enneagram of Passions and Virtues: Finding the Way Home. In her spare time, she paints and writes.
Sandra Maitri
2017
2017 IEA Global Conference
San Antonio, Texas, USA
The following content is accessible for members only, please sign in.
DO log in with the personal email address for your IEA member account.
DO NOT log in with an email address for an Accredited Enneagram School (AES) accounts or Accredited Training Program (ATP).

AESs and ATPs no longer have separate accounts.

Instead, log in with the sponsor's IEA member account in order to make changes.
If you believe this is an error, try signing out and signing in again.