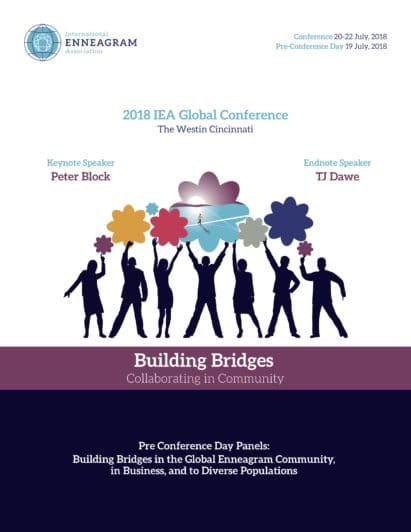 Judging ourselves and judging others is a powerful and destructive barrier to real and genuine collaboration. We all have an inner critic operating in clandestine ways to keep us locked in patterns of personality that prevent us from truly opening beyond our limited perspectives. In this session, we will work with our inner critic using a Law-of-Three-based model that can help us lessen our inner critic blockages. By seeing and understanding the dynamics that occur between two aspects of ourselves, our inner judge and our criticized child, we discover that we naturally open to the third aspect of ourselves, our inner adult. Shining the light of awareness on these three parts of ourselves is a powerful and effective method for breaking down the barriers of our inner critic patterns.
Through exercises and discussion we will each explore our own unique inner critic dynamics as well as explore with others Enneagram type-specific dynamics. We'll also explore how inner critic dynamics show up when we enter into collaborations with others.
Michael Naylor
Lynda Roberts
2018
2018 IEA Global Conference
Cincinnati, Ohio, USA
The following content is accessible for members only, please sign in.
DO log in with the personal email address for your IEA member account.
DO NOT log in with an email address for an Accredited Enneagram School (AES) accounts or Accredited Training Program (ATP).

AESs and ATPs no longer have separate accounts.

Instead, log in with the sponsor's IEA member account in order to make changes.
If you believe this is an error, try signing out and signing in again.