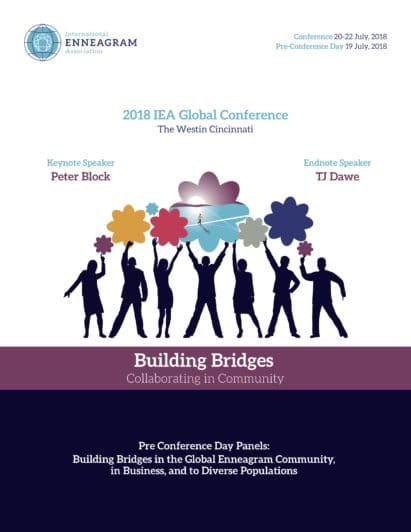 Once upon a time, there was a bridge over a deep and treacherous ravine, guarded by a Troll. The Three Billy Goats Gruff wanted to cross this bridge to fields of abundant greenery. The Troll had a different idea. The story has a happy ending for goats and a tragic ending if you are a troll. In this workshop, we see that different endings are always possible.
The Lines of Connection inherent in the Enneagram model are very like the bridge guarded by the Troll. Our "trolls" our ego habits, our idealized self-images jump up on the bridge and block access to the potential in the styles at the Lines' ends. Consequently, we tend to stay on one end of the bridge; by recognizing our trolls and befriending them, their grip loosens, their power diminishes and we gain access to these connected styles. The way is cleared to cross the bridge to a freer and less constrained view of reality.
Participants, using art materials, will construct their personal bridge, design their own troll and acquire customized travel hints. Join in. Build a bridge and befriend your Inner Troll.
Kathryn Grant
2018
2018 IEA Global Conference
Cincinnati, Ohio, USA
The following content is accessible for members only, please sign in.
DO log in with the personal email address for your IEA member account.
DO NOT log in with an email address for an Accredited Enneagram School (AES) accounts or Accredited Training Program (ATP).

AESs and ATPs no longer have separate accounts.

Instead, log in with the sponsor's IEA member account in order to make changes.
If you believe this is an error, try signing out and signing in again.