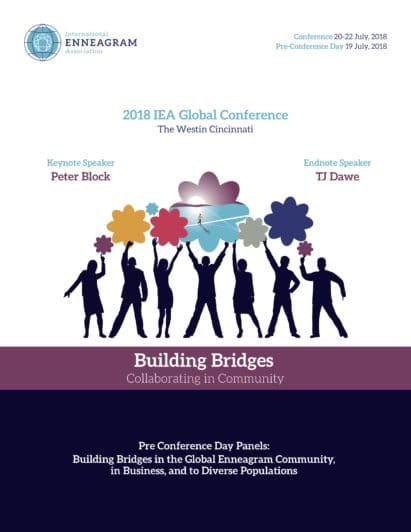 Would you like to enjoy and feel as confident about `selling' your offering as you do delivering it? Are you a coach, therapist, or consultant who would like to further expand your Enneagram offerings? Are you interested in exploring what it might be like to have your own coaching or consulting practice? Would you like to determine new ways to find new clients?
Or maybe you'd just like to feel more comfortable bringing your offer to the world. If so, this session is for you. If you want to share your Enneagram enthusiasm and knowledge with others and are unsure about where to begin, how to make contacts, how to describe your offer, and want to become more comfortable addressing possible objections and discussing fees, join us for an interactive discussion. This session will cover three crucial elements which allows you to `sell' from a place of authenticity and match your offer to the needs of potential clients. It will be tailored to the group so all will leave with tools, ideas, plans, and enthusiasm. There will be a drawing for a follow up 1-1 coaching session.
Valerie Atkin
2018
2018 IEA Global Conference
Cincinnati, Ohio, USA
The following content is accessible for members only, please sign in.
DO log in with the personal email address for your IEA member account.
DO NOT log in with an email address for an Accredited Enneagram School (AES) accounts or Accredited Training Program (ATP).

AESs and ATPs no longer have separate accounts.

Instead, log in with the sponsor's IEA member account in order to make changes.
If you believe this is an error, try signing out and signing in again.