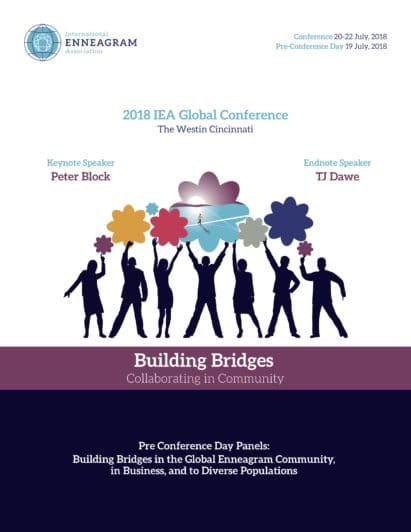 Most Enneagramers learned this insightful theory of personality by active participation in lengthy seminars. This has historically limited our audience to those willing to invest several days and considerable expense. This model of master-to-student total immersion favors searchers of esoteric wisdom … but often alienates the casual learner.
The essential components of the Enneagram are few and easy to grasp. Taught with the goal of INSIGHT and connection, one can usually self-type within a few hours. This requires instructors to confine input to the major components, amplified through understandable examples from participants' lives. It also uses carefully designed dynamics to ground the theory in actual experience.
This session provides outlines and techniques for teaching the Enneagram in a minimum amount of time, without sacrificing the essential understanding of human personality so uniquely formulated in the theory. Participants will achieve first-hand experience of how-and-why certain dynamics are more effective in learning something of relative complexity in a short time. Material presented is distilled from 45 yrs. of international experience with professional, business, academic and amateur audiences. Expect to learn how to direct a laser focus on the human psyche… so many more people can use its insights.
Patrick O'Leary
2018
2018 IEA Global Conference
Cincinnati, Ohio, USA
The following content is accessible for members only, please sign in.
DO log in with the personal email address for your IEA member account.
DO NOT log in with an email address for an Accredited Enneagram School (AES) accounts or Accredited Training Program (ATP).

AESs and ATPs no longer have separate accounts.

Instead, log in with the sponsor's IEA member account in order to make changes.
If you believe this is an error, try signing out and signing in again.