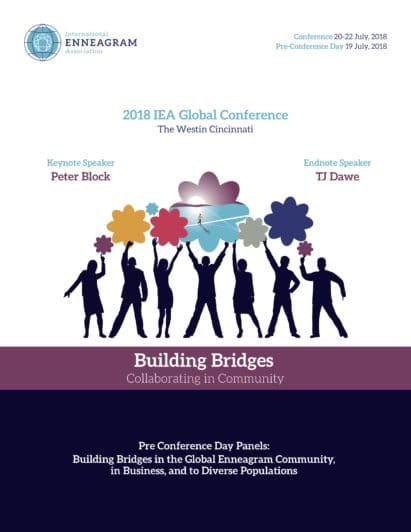 Over the years we have seen how Narrative Learning Communities accelerate the process of conscious evolution for those who participate in them. What is it about gathering with others that creates a potential for greater shifts than when we practice alone? Narrative Learning Communities are built on a foundation of Witnessing Consciousness. With practice, our capacity for subtle perception of inner vision, emotional resonance, and grounded presence unfolds. In this field of collective attention, each person's work is enhanced. The witnesses receive what is shared and are impacted by it. Whether they respond positively or negatively, their responses are instructive to them.
In this workshop, we will explore the field of consciousness at the individual and group level. We will offer teachings and practice gleaned from our Learning Communities. Current members will share the impact of their experiences.
Helen Palmer
Renee Rosario
Terry Saracino
2018
2018 IEA Global Conference
Cincinnati, Ohio, USA
The following content is accessible for members only, please sign in.
DO log in with the personal email address for your IEA member account.
DO NOT log in with an email address for an Accredited Enneagram School (AES) accounts or Accredited Training Program (ATP).

AESs and ATPs no longer have separate accounts.

Instead, log in with the sponsor's IEA member account in order to make changes.
If you believe this is an error, try signing out and signing in again.