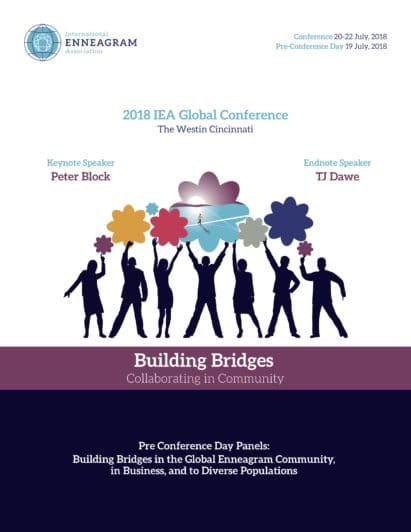 A variety of "grassroots" community Enneagram discussion groups are active today. In this workshop, the presenter will draw on 10 years' experience organizing one such group. There will be a brief presentation about lessons learned, and a brief recap about relatively successful and less-successful group activities. We will proceed to an in-depth group discussion on experiences others may have had in Enneagram-related groups (or for those participants lacking such direct experience, in community discussion groups on other topics). We will discuss some of the pros and cons of different leadership-models, including how specific issues involved in Enneagram study may accentuate those pros and cons. The presenter will also lead the group in a sampling of some of the experiential exercises attempted over the years in the group he has organized. All are welcome, regardless of past prior experience with Enneagram groups.
Nicholas Reitter
2018
2018 IEA Global Conference
Cincinnati, Ohio, USA
The following content is accessible for members only, please sign in.
DO log in with the personal email address for your IEA member account.
DO NOT log in with an email address for an Accredited Enneagram School (AES) accounts or Accredited Training Program (ATP).

AESs and ATPs no longer have separate accounts.

Instead, log in with the sponsor's IEA member account in order to make changes.
If you believe this is an error, try signing out and signing in again.