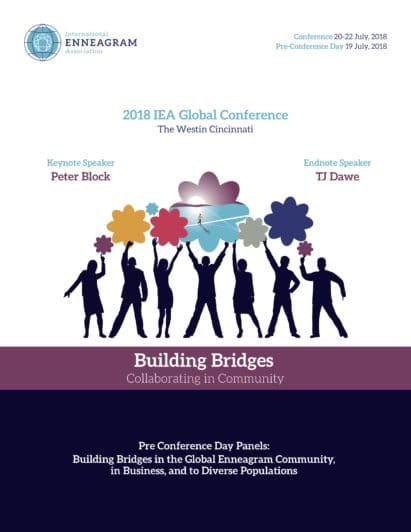 The Platinum Connection is a people centered project that incorporates the Enneagram and the connection of all humanity to bring people together across differences and to change the way people approach conflict, controversy, and disconnects. At the center of the Platinum Model is the Enneagram- the cornerstone in teaching people the stages of the work necessary to be a part of the movement. Through developing their Enneagram knowledge the Platinum Community is able to create the awareness needed to change the way they connect and relate to one another. In this session people will learn to recognize and engage differences, take the first step towards accepting and healing their true self, and prepare to cross whatever bridges in their lives that require The Platinum Model. During this session participants will learn how the Platinum Community functions and how to connect as an interested participant, an engaged learner, and an active leader. Participants will have the opportunity to share and explore personal challenges and develop sustainable resolutions using The Platinum Model. These experiences and stories shared in a safe nonjudgmental environment demonstrate how we are not alone in the learning process and how through The Platinum Community we are all connected.
Deborah Threadgill Egerton
2018
2018 IEA Global Conference
Cincinnati, Ohio, USA
The following content is accessible for members only, please sign in.
DO log in with the personal email address for your IEA member account.
DO NOT log in with an email address for an Accredited Enneagram School (AES) accounts or Accredited Training Program (ATP).

AESs and ATPs no longer have separate accounts.

Instead, log in with the sponsor's IEA member account in order to make changes.
If you believe this is an error, try signing out and signing in again.