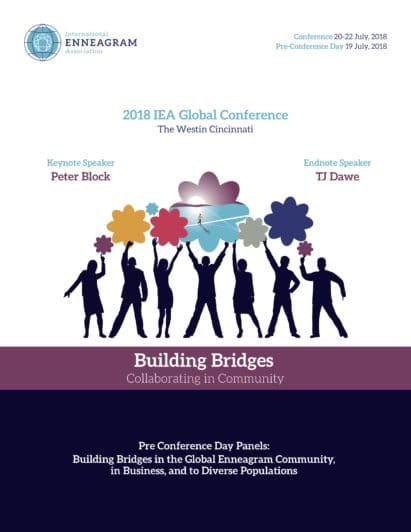 In this session Tom will present a model of change applied to the Enneagram that will help you discover new worlds of experience, and deeper understanding.
Many people use the Enneagram as a means to an end. And that end is to change, grow and live a more complete life. Combining effective methods and practices with the Enneagrams deep insights has exceptional power. Tom will present a survey of good methods and show how they relate to solving the type-related dilemmas of different Enneagram styles.
To illustrate, he will also work with an audience member who wants to change an Enneagram-related problem using methods that are customized to that person's personality style. Such demonstrations are usually vivid, entertaining and intense. Most produce a visible before-and-after difference as the client moves from their Enneagram "fixation" to greater freedom and choice. This session is for coaches, counselors, trainers and therapists as well as anyone using the Enneagram to grow and change.
Tom Condon
2018
2018 IEA Global Conference
Cincinnati, Ohio, USA
The following content is accessible for members only, please sign in.
DO log in with the personal email address for your IEA member account.
DO NOT log in with an email address for an Accredited Enneagram School (AES) accounts or Accredited Training Program (ATP).

AESs and ATPs no longer have separate accounts.

Instead, log in with the sponsor's IEA member account in order to make changes.
If you believe this is an error, try signing out and signing in again.