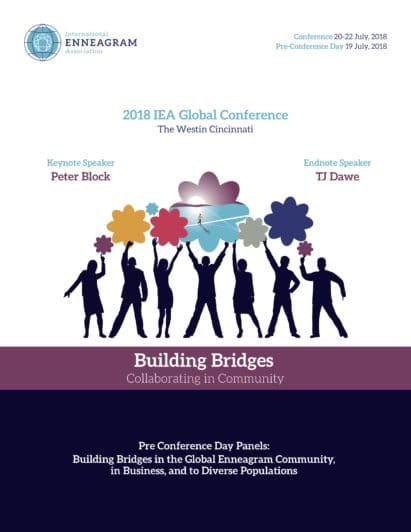 Social media and other internet platforms have been rapidly spreading the Enneagram teachings in an unprecedented way. As a result, more people than ever are getting access to information about the nine types and different Enneagram theories. What is often lacking, and perhaps difficult to convey through these media, is the original orientation toward the material–learning the internal references that shift this wonderful information into grist for our authentic development. This distinction becomes even more crucial when we embark on the journey of teaching others about this amazing tool. In this session, we will explore our orientation toward the material, and look freshly at common Enneagram terms such as personality, essence, instinct, and learn more of what they mean in our direct experience.
Russ Hudson
2018
2018 IEA Global Conference
Cincinnati, Ohio, USA
The following content is accessible for members only, please sign in.