The Wisdom of the Enneagram Workshop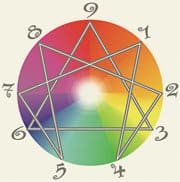 Webpage Link
Presented By:
Connie Frecker
Lisa M Bueche, MA
Start date:
Sat Feb 05, 2022 09:30 AM ET
Ends: Sun Feb 06, 2022 05:30 PM ET
ACCR

Event description
The Wisdom of the Enneagram Workshop: February 5th – 6th, 2022
Moving Beyond Personality
Most of us encounter the Enneagram as a useful system of personality types. We find it fascinating to see ourselves and others through the insights that the Enneagram offers. But at a certain point, we begin to see that the characteristics described in Enneagram books reflect only part of the picture.
At a deeper level, the Enneagram tells us about the relationship between our personality and our Essence, or spirit. This workshop will focus on exercises to help us see through the veils of our personality structures to have a more direct experience of our Essence, our true spiritual nature. We will look at the personality types as nine distinct aspects of human nature that can be found in all of us regardless of our type. We will see how these different parts of ourselves manifest personally in our lives and how rightly understood they can lead us to deeper inner resources and lasting joy.
This workshop will feature exercises for each type and music, meditations, and practices that will help bring our Centers of intelligence (Thinking, Feeling, and Instinct) into greater alignment, thus opening us to transformative action. We will focus primarily on the gifts of each type. If you are interested in finding more effective ways of using the Enneagram in your spiritual practice, or if you are interested in exploring the underlying meaning and Wisdom of the Enneagram, this workshop will be highly relevant to you.
"You may receive future news and promotions from The Enneagram Institute®. You may opt-out at any time."
PRICE: Standard $295.00, $250.00 [Early Bird through January 29th]
DATES: Saturday and Sunday, February 5th, and 6th 9:30 am – 5:30 pm ET
LOCATION; ZOOM – Live online and not recorded.
Register below: Cancellations 2 weeks prior will receive a full refund minus PayPal fees. After that, fees may be applied to another workshop.